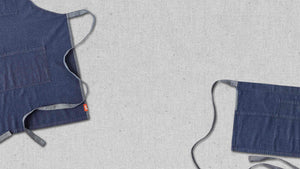 Please read the care labels carefully, as some garments may require dry cleaning only.
Wash
Before wearing the garment for the first time, wash inside out in cold water, on the "Permanent Press" cycle, with a mild soap. Never use detergent containing bleach.
Drying
Dry in the "Permanent Press" cycle at low temperature. Avoid drying at high temperature. Remove the clothes from the dryer at the end of the cycle, so they will be less wrinkled. You can also hang clothes on hangers.
Ironing
Iron at medium temperature. If you iron at high temperature, the sole of your iron may stick to the garment and damage it. Place a cloth on the garment and steam or iron upside down. This procedure will prevent the fabric from becoming "ice" or shiny over time.
Please note: For coloured fabrics, never add bleach. This will help you avoid damaging your clothes and making the colors fade.
To remove stains, there are several possibilities:
It is recommended not to wait too long before acting, otherwise the stain will be harder to clean.
Before washing, spray a Spray 'n Wash®, Wisk ® or Shout® stain remover and wait a few minutes before washing (always follow the instructions of the product manufacturer).
Pour a little dishwashing detergent (liquid) on the stains, and wait a few minutes before washing.
Never wash your uniforms with jeans or towels. This will damage your clothes as well as their fibers.