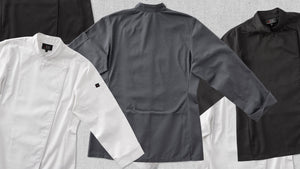 No, you can place orders as guests. You will only have to provide the necessary information in order to place your orders with us.

However, by creating an account you will enjoy the following advantages:

- Track your order as soon as it is issued in our system.
- Check your previous orders.
- Go to your custom wishlist.
- Be the first to know when new products arrive.
Save your address for faster and easier shopping.
||
Click "my account" and you can change your personal information including your email, password, billing and shipping address.
To change your password:

- Click on "My account" located at the top right of allpages-
Then click on "Forgot your password?
- Then enter your email associated with your UTC
account- You will finally receive your temporary password by email
Sign up now for our Newsletter at the bottom of the homepage or simply create a UTC account online and this information will be sent to you automatically.
If you are able to place your order it is because we have it in stock. If, however, the item is no longer available, our customer service department will contact you and offer you a similar replacement item.
Once your order is issued, you will not be able to change or cancel it yourself. You will need to contact customer service immediately to find out what options are available to you depending on the status of the order.
Credit cards accepted are:


- VISA- Mastercard-
AmericanExpress important

: The billing address of the order must match the name, address and postal code appearing on your credit card statements. This information will be used in the validation process when paying with your credit card.
Your personal safety is a priority for Town & Country Uniforms Inc. We are currently using Chase Paymentech, a secure online payment gateway that encrypts your card information in order to store it and then transmit your personal and credit card information to our ordering system. All orders are processed by our secure checkout system. In addition, for your safety and protection, we will confirm that the billing address on the issued invoice matches the address your credit card company has on file.

If, unfortunately, you suspect that you are a victim of credit card fraud, contact your financial institution or credit card company immediately.
Of course we do. You only need to contact our customer service department at 1-800-361-0388 and we will be happy to assist you.
Yes, the charges for taxes are based on the applicable provincial and federal rates, which are then harmonized according to the province of delivery of the order.|If necessary, sales taxes will be applied to embroidery and transportation costs. If you return an item for a refund, sales taxes will also be refunded. However, you will not be refunded for any taxes previously applied on transportation costs since these costs are no longer refundable after the parcel has been sent.
Unfortunately, we cannot accept tax-free orders on our transactional site. Contact our customer service department to complete your order.
Please contact our customer service department as soon as possible to find out if the addition is possible.
No. Unfortunately, it is not possible to place an order at this time if you live outside of Canada.
After placing an order, you will receive a confirmation email stating that the order has been issued to the order centre.
Payment is made at the time of taking the order.
Whether you place an order online or by phone, it will be processed within the same timeframe.
If your order includes items that are out of stock, a customer service representative will contact you to inform you of the missing items and delivery times.
We have made every effort to present the colours of our articles on the Uniforms Town & Country inc. website in an authentic way. However, as computer monitors vary, we cannot guarantee that the display of your monitor will present the color of the product flawlessly.
To know the ideal size according to your measurements, please consult the product size chart.
Rest assured that all personal information is provided in confidence and in no event will it be rented or sold.
To register online, we will need your name, mailing address and email address. When placing an order online, we will need your delivery address, billing address, phone number, credit card number and the expiry date of the credit card.
Please note that Uniformes Town & Country inc. may use your contact information to inform you of new collections, catalogues, trade shows and store openings. If you do not wish to have these updates, you will still be able to unsubscribe from the email database.
For more details, please refer to the Privacy Policy here.
- Click on "My Account" at the top right of all pages-
Click on "My Orders" to see all your orders and their status.

You will find a link in the email you will receive after placing an order with us to track your package. This link will take you to the UPS website with your package tracking number. This number will only be available when your package has been shipped from Town & Country Uniforms Inc.
Unfortunately, we are not offering gift cards at this time.
You must contact our customer service department at 1-800-361-0388 or contact@tcuniforms.com to receive a return number and any other necessary information.

If possible, please return the items in the same box of your package for faster return. Returned items must be in their original packaging in order to protect them during transport.

You can return the items by any secure means at your own expense.

Our return address is:

Uniforms Town & Country
1975, Boul. Dagenais West
Laval, Quebec H7L 5V1

For more details, please consult our return policy here.
Please note that items damaged due to wear and tear are not considered defective. In fact, all items pass a vigorous quality control before being distributed to our customers.

If by mistake you receive a defective item, please contact us immediately.

You must return the merchandise at your own expense for an exchange or refund. Also, no parcel postage due (Collect) will be accepted for a return of goods.
For more details, please see our return policy here.

According to our policy, all eligible items will be refunded to the buyer's credit card without shipping costs. For more details, please see our return policy here.


No, unfortunately it is not possible to see merchandise returns on your account, contact one of our customer service representatives for more information at 1-800-361-0388 or email: contact@tcuniforms.com

For an exchange, contact a customer service representative to obtain an Authorized Return Number. You will then need to return the items to Town & Country Uniforms Inc. for credit or a refund and a new order. 
Click here to learn more about the Town & Country Uniforms Inc. return policy.


UTC works in partnership with UPS to provide you with a fast and reliable delivery service.

Unfortunately no, it is impossible for us to send a parcel to a postal locker or a freight forwarding address.

Yes, the delivery address may differ from the billing address. In fact, during the payment process, you will first need to enter your billing address. This must absolutely correspond to the address associated with your credit card with which you will pay for your order. Thereafter, you will need to enter the delivery address; this corresponds to the location where you wish to have your parcel delivered.

Yes, however, you will need to place orders separately by delivery address. At the moment, it is unfortunately impossible to make multiple deliveries to different addresses in the same order. Please note that the shipping costs will be applicable on each order.

All items are insured against theft and accidental damage in transit from Town & Country Uniforms Inc. to your delivery address. Once your package is delivered to the right destination, it is no longer insured.

We recommend either rejecting it or putting a note with the receipt signature of the package stating that you accept a damaged package. It is essential to notify the UPS delivery person at the time of delivery to make a claim for any damaged packages.

Once your order is confirmed, you may be able to change the delivery address on your order if it has not yet been shipped. Please contact our customer service department as soon as possible at 1-800-361-0388 to find out if the change is possible.
We offer a fixed rate shipping fee of $11.50 anywhere in Canada, regardless of the amount of your order, on orders of inventory items at catalogue prices. We also offer fast-track delivery. Check out the Expedited Transportation Fee Chart here.

The $11.50 fee and the expedited transportation fee are non-refundable in the case of return.

As soon as your order is processed, we will ship your uniforms as soon as possible. Orders are usually processed between 2 to 3 days, in some cases 5 to 10 days. For orders with customization, allow between 7 to 14 business days. For orders of several different items, you may receive them separately. Shipping costs are applicable only on the first parcel shipped.
The transit time of your order depends on your location. Estimated delivery times, are as follows:
QC: 1-2 business daysON
: 1-3 business daysMB,
SK, NB, PEI, NS: 2-4 business daysAB
, NL: 4-6 business daysBC
: 5-7 business daysYT
, NT, NU: 7-9 business days
Yes, the expedited delivery service is available. Check out the Expedited Transportation Fee Chart here.

Once your package is shipped, you will receive a confirmation email with the delivery information and tracking number of your package.


No, we don't. At the moment, our delivery territory is limited to Canada.